SMART CITIES
Smart cities have become much smarter with the latest IoT technology suite, powered by the Sigfox network, dedicated exclusively to the Internet of Things. Take advantage of Sigfox's cutting-edge technology and reliable global network to connect your operations across the city. The next generation of IoT solutions enabled by Sigfox removes the barriers created by older devices to offer a cost-effective and user-friendly connection. From air quality monitoring, smart parking and connected fire extinguishers to smart trash cans, the IoT provides a wealth of affordable solutions to improve the quality of life of the citizens of each municipality.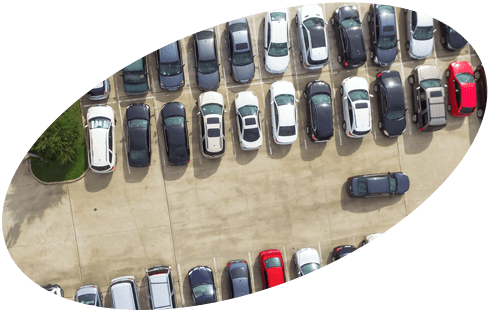 Smart Parking System
The problem of finding free parking spaces in urban areas is responsible for increasing the travel time of vehicles within the city, contributing to the increase in fuel consumption and emissions into the environment. The smart parking system catalyzes the reduction of travel time and the improvement of the quality of life of the citizens of the city. According to SIGFOX's innovative 0G network, unprecedented autonomy of operation and optimal use of resources is achieved, drastically reducing the overall cost of implementing and operating the system.
Improving food safety
Food temperature monitoring is crucial for facilities that provide meals for school children or patients. IoT solutions can help ensure food safety procedures are observed by accurately monitoring the temperature of food storage facilities. The temperature monitoring device sends an alert in the event of abnormal temperature levels, so staff can act in real time to restore the correct temperature, avoiding microbial contamination and food waste.